GoMore: using the sharing economy to reduce private car ownership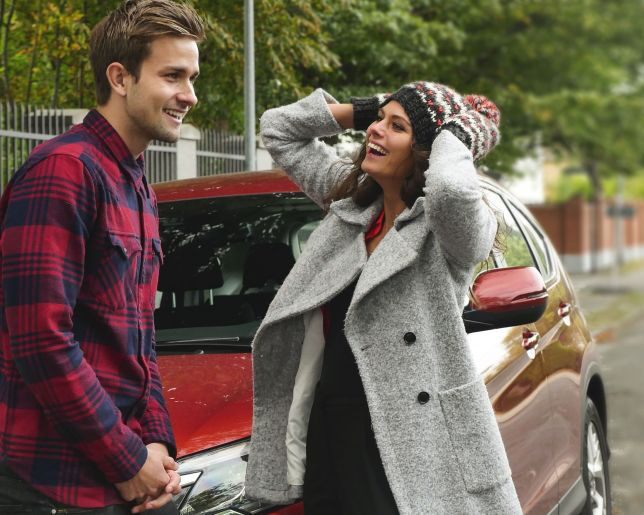 GoMore benefits from the sharing economy trend with a community approach that lets drivers share the costs of owning a car.
CASE: GoMore is successfully simplifying and optimising traditional ride sharing, where people car-pool and split the costs for fuel. GoMore received the Danish Design Award 2017 in two categories: Building Markets and Sharing Resources.
GoMore is a membership platform that creates a community and a market for car sharing that integrates three different car sharing options: ride sharing, car rental and leasing. The platform connects people, helps them save money and makes driving more eco-friendly and fun.
Every year, a growing number of cars crowd Danish streets and roads, and seen over the years, the accumulated increase is fairly dramatic.
GoMore addresses this growing problem by utilising the value found in the users' own resources and helping to making everyday life easier for many people. GoMore meets a need from users who do not want the economic ties involved in owning a car as well as the people who do own a car but are interested in sharing the costs and lightening the load on the environment. Private car ownership in Denmark has increased drastically since 1980, and even during the first quarter of 2017, traffic increased by 3.5%, while the total number of kilometres driven rose by 11% from 2010 to 2016. If this trend continues, traffic is expected to grow by 14% between 2017 and 2030, according to the Danish Road Directorate.
The economic benefits of ride sharing and car sharing are currently leading the effort to reduce the number of cars on our roads. Currently, GoMore has more than 650,000 active members in Denmark, generating annual savings of 3,200 tons of CO2 and 19,000,000 kilometres driven – the equivalent of 474 trips around the globe. GoMore is active throughout Scandinavia, where it has more than 760,000 active members, and in Spain and France. The total number of GoMore users in Europe is approaching 2 million.
If GoMore and other platforms for private car rental and ride sharing schemes continue to enrol members at this rate, the Danish traffic load can be reduced, and fast. If 100,000 commuters leave their car in the driveway and instead use ride sharing, CO2 emissions can be reduced by 183,000 tons a year.
In 2017, GoMore received the Danish Design Award in two categories: Building Markets and Sharing Resources, with the following motivation from the jury: 'Digital hitch-hikers are at the heart of the growing success of GoMore. The sharing economy concept is an example of a service design that supports, simplifies and optimises the familiar tradition of filling up the car and splitting the petrol costs. An intelligent use of resources that can help reduce the number of cars on the roads while also facilitating access to those parts of Denmark that are hard to reach by public transportation. Over the past year, the company has accelerated its business, moving into the commercial market and expanding significantly abroad.'
Other Articles