The Danish Design Award 2017 is now open to entries – and expanding westward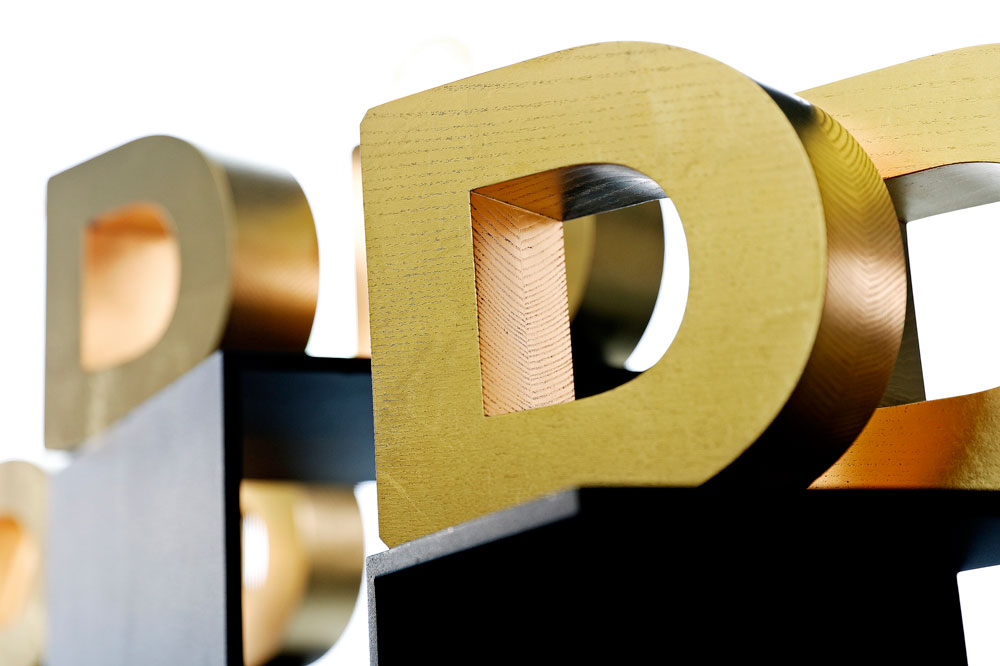 The Danish Design Award is ready for its second year and is now accepting entries for the 2017 awards. This year's edition of the major Danish design award, which celebrates companies and designers for the difference their solutions make in industry and society, features four new Danish Design Award categories, presented in collaboration with Design Week Kolding and D2i – Design to innovate, both based in Kolding Municipality, in close cooperation with Design School Kolding.
In 2016, the Danish Design Award received 300 design solutions covering a diverse range that underscored the capacity of design to generate value across society: from Yellowone Handsafe's concept for hand disinfection in the healthcare sector and Ege Tæpper's rug designs based on recycled water bottles and fishing nets to Coloplast's Sensura Mio, which generated growth and jobs.
This gives us every reason to expect a broad field in next year's selection. Henrik Weiglin, deputy director of Design denmark, which co-hosts the award with the Danish Design Centre, says:
– We got off to the best possible start for the Danish Design Award this April. The many entries confirmed the diversity and innovation power of Danish design today and also demonstrated the need to celebrate world-class Danish design solutions that have not been sufficiently acknowledged in Denmark. We hope that we have initiated a movement that will inspire even more people, across the country, to submit design solutions.
In 2017, the Danish Design Award will hand out a new round of design prizes at the head office of the Confederation of Danish Industry in Copenhagen's City Hall Square. This year, a special partnership with D2i and Design Week Kolding adds a new dimension. A special award ceremony will be held in Kolding, linking up with the 50th anniversary of Design School Kolding and the municipality's general design promotion efforts. At the Kolding event, the Danish Design Award hands out a number of awards, among them four brand-new categories.
– With the Danish Design Award, we aim to unify and mobilise design actors, bringing designers and companies together throughout Denmark. We believe in a new 'golden age' for Danish design – but in order to achieve that, we need to pull together across the design field to demonstrate the huge difference that design can make for business, industry and society, says Christian Bason, chief executive of the Danish Design Centre.
The four new award categories to be handed out in Kolding are:
Building Markets – a design award for a solution that has generated growth and increased turnover
Fostering Partnerships – a design award for solutions that generate value for citizens based on new public/private partnerships
Improved Welfare – a design award for solutions that enhance society's welfare service capacity
Game Changer – a design award for solutions that radically alter the conditions or ground rules in a market, public sector or other area of society and pave the way for new types of value creation
The special awards Young Talent and People's Choice will be handed out in Kolding in 2017, along with the Design Council's Annual Award. The venue for the Kolding event is still pending.
– The Danish Design Award demonstrates that design generates value, innovation and jobs. That is an agenda that we clearly share in Kolding and at D2i, so co-hosting part of this event was a very welcome opportunity for us. We look forward to celebrating design solutions across industries and sectors, says Thit Juul Madsen, CEO of D2i.
All types of solutions may qualify for the Danish Design Award – from service design, industrial solutions or furniture/interiors to graphic design or digital solutions – provided they have or have had a documented impact, as specified in the descriptions of the individual categories.
See award categories and descriptions of categories
Other Articles