To design a better world, we need to start in school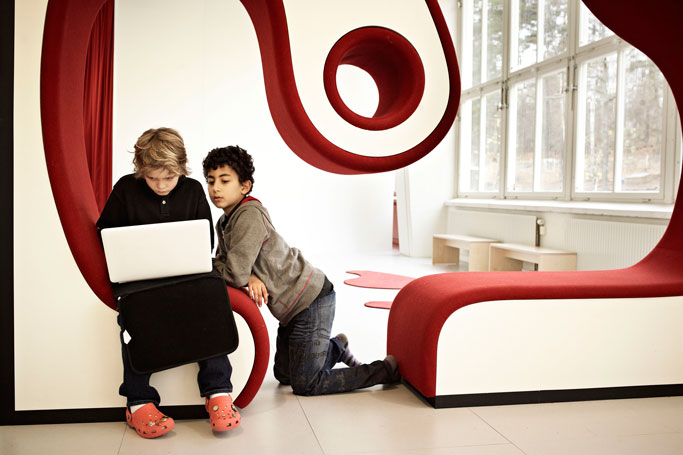 Design can make a difference in everyday life. The primary success criterion for current and future school design should be that students and teachers experience the physical learning space as a catalyst for development. Rosan Bosch is the founder and creative director of Rosan Bosch Studio.
Schools should teach children the skills they will need in the future. Since the future is impossible to predict, however, the school's principal mission today is to make sure that children have both the desire and the motivation for life-long development. Development is a fundamental human need. When we stand still and get bored, we develop health problems or lifestyle diseases. Besides, a top priority for future workplaces will be motivated employees who are capable of new learning and continuous development, to keep up with the developments of the job and society at large. Therefore, today's schools need to teach children how to learn in order to prepare them as well as possible for tomorrow's society.
We are moving away from the narrow paradigm of the industrial society, where people were trained to handle one specific function. The competitive conditions in a globalised world have already changed fundamentally, and today we need competences beyond those that might be replaced by a machine or low-cost labour. Our future livelihood will stem from a diverse range of advanced skills combined with innovation, creativity and the ability to cooperate across professions, nationalities and cultures.
This also means that the learning environment of tomorrow's schools will have to reflect society's development. That includes more flexible structures and the capacity to support new and varied learning and teaching approaches that will benefit students and teachers alike in many different ways. For who says that sitting on a chair is the best way for all children to learn? Children learn in different ways and based on varied combinations of our five senses. The most important thing is that children learn to learn, and therefore the joy of life-long learning is a key condition.
Studies have shown that the students' social background affects their capacity for learning. However, the teacher's performance is also key, along with the institution's organisation and physical environment. Learning should be fun and inspiring, and in this regard I am convinced that the design of the physical environment can play a crucial role and support both the student's and the teacher's experience. Because the physical setting affects the way we think, feel and act.
In my view, the primary success criterion for today's and tomorrow's school design should be that students and teachers alike experience the physical learning environment as a catalyst for development, and in this regard, design can make a difference in everyday life. Future learning environments should inspire and support the curriculum, because learning environments represent an untapped potential that can help make a difference.
However, the physical learning space alone is not sufficient for meeting the design challenge of tomorrow's schools. In my opinion, we need to adopt a more strategic and value-driven approach to the way we design our future education. We need to view strategic design as an agent of change that can help us pass on our most essential values to future generations: sustainability, broad collaboration skills, independence, originality and empathy.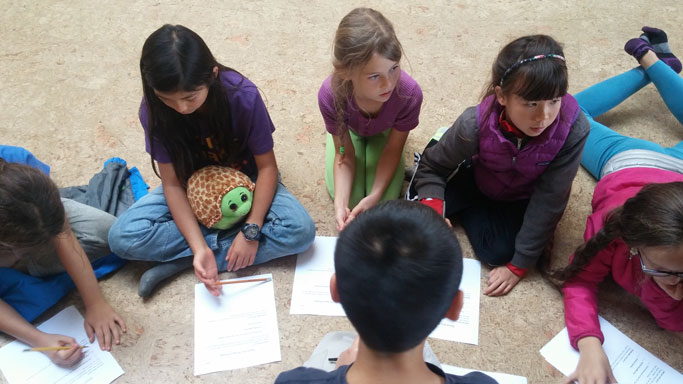 At the most innovative schools I have encountered in my career, learning is not something that unfolds in a classroom or within four walls. Take the Brightworks school in San Francisco, California, which is a fine example of an educational institution that has created an innovative education model. The school combines best-practice approaches from primary school with hands-on experiential learning in a learning environment that unfolds at the intersection between classroom and community. The students engage in project-based learning, facilitated by teachers, parents and volunteers. The school's focus is on inspiring the students to discover the joy of exploring a new topic. It trains the students to cooperate with others, to translate an idea into reality and to communicate purpose-driven findings and results. The school's mission is to teach the students persistence, good citizenship and creative skills.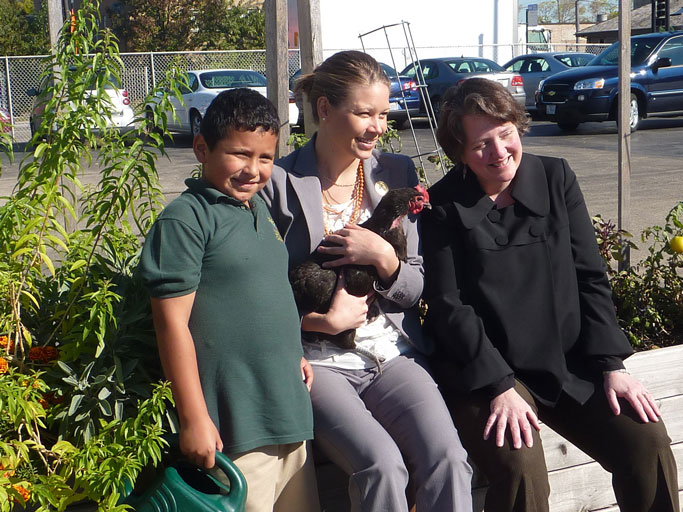 Another good example of a new and innovative approach to education is 'The Academy for Global Citizenship' in Chicago. The academy aims to build a new and more holistic school in cooperation with the local community and to train children to adopt a sustainable mindset and lifestyle. By designing the school as an 'open source model' that involves the local community, the overall goal is nothing less than building a more sustainable local and global society.
'Don't ask kids what they want to be when they grow up but what problems they want to solve. This changes the conversation from who do I want to work for to what do I need to learn to be able to do that.'

Jaime Casap, Google Global Educational Evangelist
The Danish Design Award is a great initiative that gives professionals across disciplines an opportunity to meet around one of the most important issues involved in shaping our future: our children and their education. In my opinion, there is no 'one size fits all', but this award gives us a change to find the right model for the future by cooperating across disciplines, cultures and nationalities.
Other Articles