DDC and Design Denmark united in new design award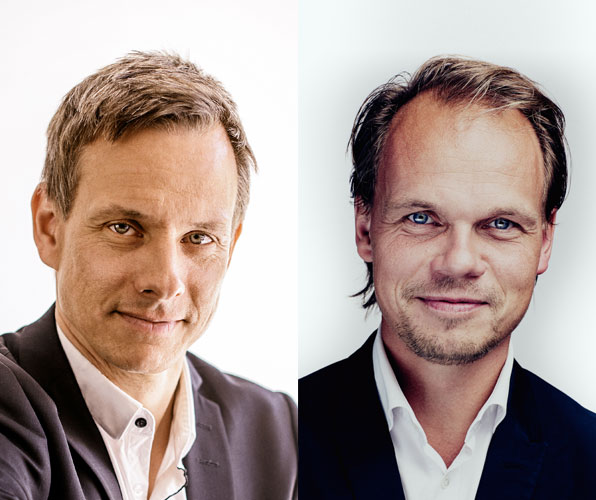 Interview: Morten Groen / Design denmark & Christian Bason / Danish Design Centre:
1) Why does Denmark need another design award – why do we need the Danish Design Award?
There are several reasons. First of all, establishing this award is a way of taking the leading position of Denmark within the field of design seriously. We celebrate our position, pay homage to Danish designers and companies that create world-class solutions and we show the effect that design solutions offer Danish companies and society at large. No other design award has focused on the effect and value creation of Danish design in quite the same way before. Secondly, this is an award that demonstrates the diversity of Danish design – that is, design not just as beautifully crafted, functional furniture and products but also e.g. in the shape of a brilliant business concept or a health sector solution the makes a huge qualitative difference for the individual patient.
2) How does the Danish Design Award differentiate itself from other design awards?
Again: The award is quite unique in its focus on the value creation and effect of design – and in its aim to stimulate the use of design among businesses. There are 15 unique award categories – including four special awards – which all reflect how design creates positive effects for businesses and society. The categories cover a wide array of areas from export growth, business synergy and job creation to health and resource sharing. To boot, we have a clear ambition to be more than an award show – we intend to set a long-term agenda aiming to increase the use of design and design thinking throughout Danish businesses and Danish society broadly speaking.
3) Why should Danish designers and companies consider it attractive to participate?
The Danish Design Award is a unique award for Danish design and a significant, recurring design event of international scale where a united Danish design field – including the design trade as a whole – come together to visualise and celebrate the best design solutions cross-country as well as the value they create for our society and for businesses. That is quite special. Also, our ambition to put the potential of design on the agenda in the longer term means that as one of the award winners you become an ambassador for an important cause. We very much hope that this holds a strong appeal both for businesses and designers.
4) The Danish design industry, represented by Design denmark, and government agency DDC has joined forces to launch this award. What lies behind the new collaboration?
Basically, the entire project sprang from our shared enthusiasm – you might even call it a shared love – of what design can do. We wish to open the eyes of the industry and of Danish businesses as well as other key stakeholders to design solutions and create an increased awareness of the huge potential design has for our society. At the same time, we intend to bring together the sector around the award in its new form – as the collaboration between DDC and Design Denmark illustrates very well – to ensure we are as well equipped as possible for this task, which we consider an important issue for Danish society in broad terms.
5) What do you expect the award to be able to accomplish in terms of branding Danish design?
We very much hope that the Danish Design Award may become a highly noteworthy beacon and make the value of Danish design solutions even more clear to the world around us. It is our ambition that the Danish Design Award is both worth winning and something that the industry and Danish businesses look forward to and consider a benchmark of top tier quality. The award is unique and a significant, recurring design event of international scale – and we are certainly hoping for the winners of the Danish Design Award to achieve the international awareness and recognition that the very best Danish design solutions deserve.
Other Articles